Like the #cbridge hashtag, Cbridge.ca was started as a blog and social media platform to promote all the good things happening in Cambridge, Ontario, Canada. We know there are many great events, festivals, parks, hiking trails, restaurants and stores all across the city just waiting to be discovered. Our goal is to showcase the positive activities so that you can see just what makes Cambridge a great place to be.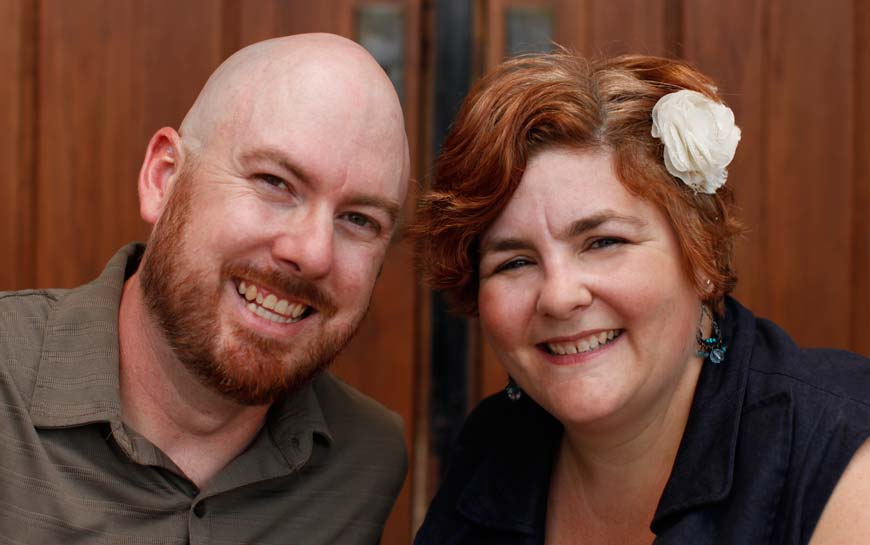 Meet James Harris
James moved to Cambridge in 2007 and has been actively exploring the city ever since. After noticing different events going on in other cities, James asked "Why can't things like this be happening within Cambridge?" He and his wife Corina were both involved in the initial discussions of using #cbridge, and now #mycbridge to talk about all the awesome things happening in our community. Both were also integral parts of the initial Ignite Popup event held in Cambridge in 2015. As a freelance web/print designer, James launched the cbridge.ca domain to discuss topics specific to Cambridge and to promote local activities. Considered a bit of a foodie, James is passionate about technology, sports, social media, Star Wars and this community.
Meet Corina Harris
Corina Harris (formerly Hill) was born and raised in Galt, spent lots of time in Hespeler and now lives in Preston. However if you ask her where home is, she will proudly say Cambridge. Corina can trace her roots in the area back to the late 1770s when her Dryden ancestors first came from Scotland to settle in North Dumfries, many helping shape the city we know and love today. She graduated from Conestoga College with a diploma in Print Journalism, worked at the now defunct Cambridge Reporter, and now writes for quirkycori.ca and cbridge.ca. As a blogger, former portrait photographer and amateur family historian, Corina is the youngest child of four, a mother to one and a wife to James.
Disclaimer: Cbridge.ca is an independently run website by James and Corina Harris and is not affiliated with the City of Cambridge or any of the downtown BIA's. Being autonomous means that the thoughts and opinions expressed through the account are our own and not the thoughts of our employers.